Überblick
Die Aufgabe eines verwalteten Switch ist es, alle Netzwerkressourcen in gutem Zustand zu halten.
N-net NT-INM1081GC1GF-AF8 ist ein webverwalteter Industrie-Switch, der mit 2 1000base-X-SFP-Schnittstellen und 8 10 / 100base-T (X) -Ports ausgestattet ist.
Managed Switch-Produkte bieten eine Vielzahl von Netzwerkverwaltungsmethoden basierend auf dem Terminal Control Port (Console), basierend auf Webseiten, und unterstützen das Telnet-Remote-Anmeldenetzwerk.
Es handelt sich um eine neue Generation von L2 + Managed Network Switch mit POE + und praktischer Auto-Check-Funktion. Mit anderen Worten, wenn eine IP-Kamera einfriert, die mit unserem Industrial Switch verbunden ist, wird das Managementsystem neu gestartet, indem der PoE automatisch aus- und wieder eingeschaltet wird.
Daher kann der Netzwerkadministrator eine lokale oder Remote-Echtzeitüberwachung des Arbeitsstatus und des Netzwerkbetriebsstatus des Switch in Echtzeit durchführen und den Arbeitsstatus und den Arbeitsmodus aller Switching-Ports weltweit verwalten.
Es ist intelligenter. Sie müssen die Verfügbarkeit Ihrer kritischen Geschäftsanwendungen verbessern, Ihre vertraulichen Informationen schützen, Ihre Netzwerkbandbreite optimieren, um Informationen und Anwendungen effektiver zu übertragen, und den Industriestandort hinsichtlich der Zuverlässigkeit des Netzwerksystems und der praktischen Anforderungen erfüllen.
Drei Hauptindikatoren für verwaltete Switches
1. Backplane-Bandbreite: Bestimmt die Obergrenze der Verbindungsbandbreite zwischen jeder Schnittstellenvorlage und der Switching-Engine.

Eigenschaften
1. 8 10 / 100M-Port und 2 10/100 / 1000Mbps Ethernet-COMBO-Port (Glasfaserport / Ethernet-Port-Multiplexing).
2. Kompatibel mit den Standards IEEE 802.3, IEEE, 802.3u, IEEE802.3ab, IEEE802.3x, IEEE802.3z, IEEE802.3af / at.
3. Unterstützung für die Verwaltung jedes POE-Ports (optional) über eine Netzwerkverwaltungssoftware und Unterstützung der erweiterten POE-Auto-Check-Funktion, POE-Leistung (optional), maximale Ausgangsleistung von 250 W, jeder Port bietet eine Ausgangsleistung von bis zu 15,4 W / 30 W.
4. Unterstützt L2 + Switching-Funktionen, einschließlich Administrator, Portverwaltung, PoE + -Verwaltung, VLAN-Einstellung, Pro-Port-Zähler, QoS-Einstellung, Sicherheit, Trunking, Spanning Tree, DHCP-Relay-Agent, Sicherung / Wiederherstellung, Verschiedenes, SNMP-Einstellungen, Abmeldung usw. .
5. Unterstützt Paketlängen bis zu 1536 Bytes.
6. G.8032, unterstützt <50 ms industriellen Schnellringschutz
7. Industriedesign verwenden: -25 ℃ ~ +70 ℃ Arbeitstemperatur und redundanter doppelter Stromeingang (46-54 V DC)
8. Schutzart: IP40, Design der Kühlfläche des Aluminiumgehäuses, kein Lüfter, kein Kühlloch.
Spezifikation
technical parameter

Standard:IEEE802.3,IEEE802.3u, IEEE802.3ab ,IEEE802.3x, IEEE802.1D(STP),

IEEE802.1Q(VLAN Tagging),IEEE802.1p(QoS)

Protocol:IGMP v1/v2,GVRP, SNMP v1/v2/v3 , DHCP Client, TFTP, SMTP, RMON, LDP, HTTP, Telnet, SNTP Server/Client,.

Flow control:IEEE802.3x(Flow control).Back Pressure

function

Switch function: Administrator, Port Management, PoE+ Management, VLAN Setting, Per Port Counter, QoS setting, Security, Trunking, Spanning Tree ,DHCP Relay Agent, Backup/Recovery, Miscellaneous, SNMP Settings, Logout, etc.

Interface

Fast Ethernet port:2X4 10/100M 100Base-T/100Base-TX (RJ45).

Giga Fiber port: 1X2 1000Base-X SFP (fiber port).

Rs232 port number:1 RS-232 Control port, baud rate:115200bps

transmission distance

RJ45:100M(Standard CAT5/CAT5e cable)

Multimode fiber:1310nm,2KM

single mode fiber:1310nm,20/40/60Km

1550nm,20/40/60/80/100/120Km

Switch attribute

System forwarding speed:4.2Mpps

transmission mode:Store and forward.

System switching bandwidth:5.6G

MAC address table:4K

Buffer:2.75Mbit Frame buffer.

LED indicator light

System indicator:SYS

Interface indicator:The green light is 100M,light and blink for port link-up status,Transmitting and receiving data,Off is link-down status. Yellow light is light for port poe status.

Power Supply

Input voltage:46~54VDC

Input mode:Plug in type 6 core 5.08mm spacing terminal

Support redundancy function for dual power supply

work environment

Operating temperature range:-25~70℃

Storage temperature range:-40~85℃

Outer case:IP40 protection grade, corrugated high strength metal case

Installation method: guide rail type.

Anwendung

Verpackung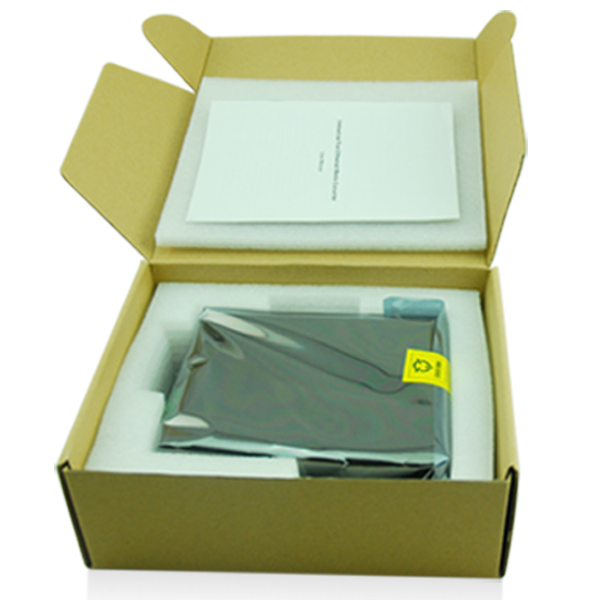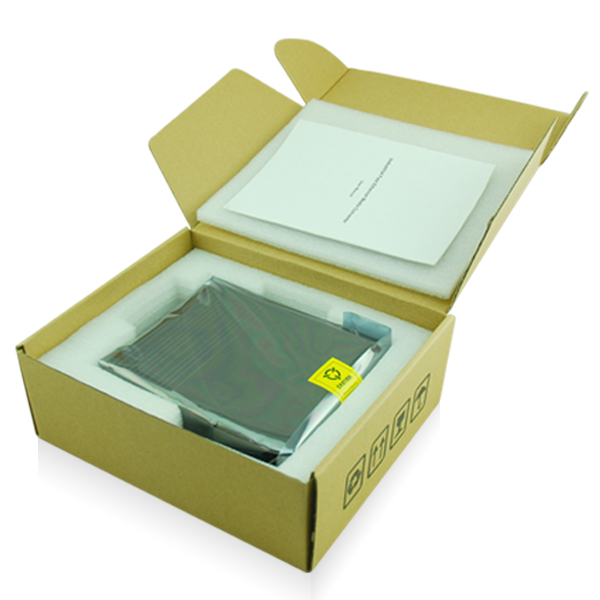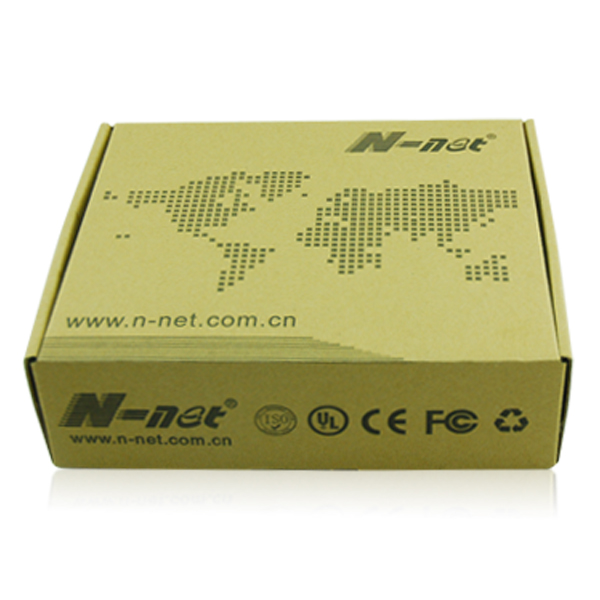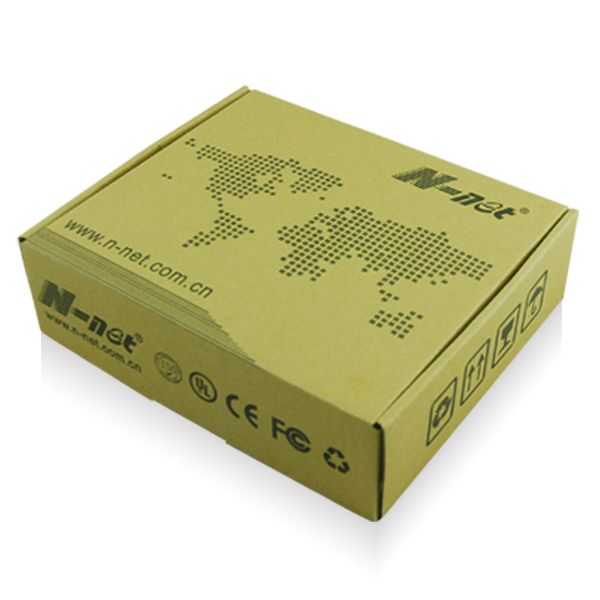 Produktgruppe : Industrieller Ethernet-Switch > Web-Management-industrieller Schalter