Web Managed Industrial Switch
N-net NT-MIN1063GF-AF4 Industrial Ethernet-Switch-Serie ist Web-Managed L2 + Industrie-Ring-Netzwerk-POE-Switch mit 6 Ports 10 / 100Base-Tx zu 3 Ports 1000Base-Fx. Es unterstützt NT-Ring-Funktion, so dass Kunden verschiedene Strukturen von Ring-Netzwerk erstellen können. Es handelt sich um einen industriell (substations) -gehärteten und vollständig gemanagten Ethernet-Switch, der speziell für den zuverlässigen Betrieb in rauen und klimatisch anspruchsvollen Umgebungen entwickelt wurde.
Der N-net Industrial Ethernet Switch NT-MIN1063GF-AF4 verfügt über eine starke und schnelle Selbstwiederherstellungsfunktion, um Unterbrechungen und Eindringen von außen zu verhindern. Es enthält erweiterte redundante Daten Ring-Technologie, Rapid Spanning-Protokoll (IEEE 802.1w RSTP) und redundante Stromversorgung in Kunden-Industrie-Automatisierungs-Netzwerk zur Verbesserung der Systemzuverlässigkeit und Verfügbarkeit in der rauen Fabrik Umgebungen. Darüber hinaus schützt es die industrielle Netzwerkverbindung des Kunden durch Switching-Wiederherstellungsfunktionen, die für die Implementierung fehlertoleranter Ring- und Mesh-Netzwerkarchitekturen verwendet werden. Wenn das industrielle Netzwerk versehentlich unterbrochen wurde, können die Fehlerbehebungszeiten weniger als 20 ms betragen, um das Netzwerk schnell wieder in den Normalbetrieb zu versetzen.
N-net NT-MIN1063GF-AF4 Web-verwalteter L2 + schneller POE-Switch für den industriellen Ring-Netzwerk unterstützt auch POE mit 4 Ports mit Stand-by IEEE802.3AF und IEEE802.3AT.
Industrial Ethernet Switch Merkmale
1. Industrial Ethernet-Switch-Serie speziell für raue industrielle Umgebungen konzipiert.
2. L2 + -Features bieten bessere Verwaltbarkeit, Sicherheit, QoS und Leistung.
3. Dieser Industrial Ethernet-Switch unterstützt L2 + Switching-Funktionen einschließlich 802.1Q VLAN, Spiegelung, Port-Isolation, IGMP
Snooping, DHCP Snooping, LLDP, POE + Verwaltung, IP Source Guard, ARP Inspektion, ACLs etc.
4. Support Spanning Tree STP (802.1D) und RSTP (802.1W).
5. Jumbo Frames unterstützen bis zu 9.6K Kilobyte.
6. Unterstützung der erweiterten Verwaltung über WEB, CLI, TELNET, SSH, SNMP.
7. Unterstützung Kabel Diagnose
8. IEEE 802.3af und 802.3at. Unterstützt pro Port PoE-Konfigurationsfunktion
9. G.8032, Unterstützung <50ms industrieller Schnellringschutz
10. Mit Industriedesign: -40 ℃ ~ +80 ℃ Arbeitstemperatur und redundante Dual-Power-Eingang (46-54V DC)
11. Schutzklasse: IP40, Aluminium-Chassis-Kühlflächen-Design, kein Lüfter, kein Kühlloch.
Spezifikation für Industrial Ethernet Switches
technical parameter

Standard:IEEE802.3,IEEE802.3u, IEEE802.3ab ,IEEE802.3x, IEEE802.1D(STP),

IEEE802.1w(RSTP),IEEE802.1Q(VLAN Tagging),IEEE802.1p(QoS)

Protocol:NT-Ring, IGMP v1/v2, GVRP, SNMP v1/v2/v3, DHCP Client, TFTP, SMTP, RMON, LLDP, HTTP, SSH, Telnet, SNTP Server/Client,.

Flow control:IEEE802.3x(Flow control).Back Pressure

function

Switch function: POE+.RSTP.SNMP.QOS.802.1Q VLAN.Port Trunking.Static multicast filtering.Bandwidth management.Broadcast storm.Port traffic statistics.Online upgrade.Upload and download profiles,User name login system, etc.

Interface

RJ45 ports: 6 ports 10/1001000BaseTX RJ45.

Giga Fiber port:1X3 1000Base-X SFP fiber port.

Rs232 port number:1 RS-232 Control port, baud rate:57600bps

transmission distance

RJ45:100M(Standard CAT5/CAT5e cable)

Multimode fiber:1310nm,2KM

single mode fiber:1310nm,20/40/60Km

1550nm,20/40/60/80/100/120Km

Switch attribute

Gigabit forwarding speed:1.488Mpps

transmission mode:Store and forward.

System switching bandwidth:20G

MAC address table:8K

Buffer:1Mbit Frame buffer.

LED indicator light

System indicator:SYS

Interface indicator:The green light is 1000M,Off is 100M. Yellow light is light and blink for port link-up status,Transmitting and receiving data,Off is link-down status.

Power Supply

Input voltage:46~54VDC

Input mode:Plug in type 6 core 5.08mm spacing terminal

Support redundancy function for dual power supply

work environment

Operating temperature range:-40~75℃

Storage temperature range:-40~85℃

Outer case:IP40 protection grade, corrugated high strength metal case

Installation method: guide rail type.
Industrial Ethernet Switch
Verpackung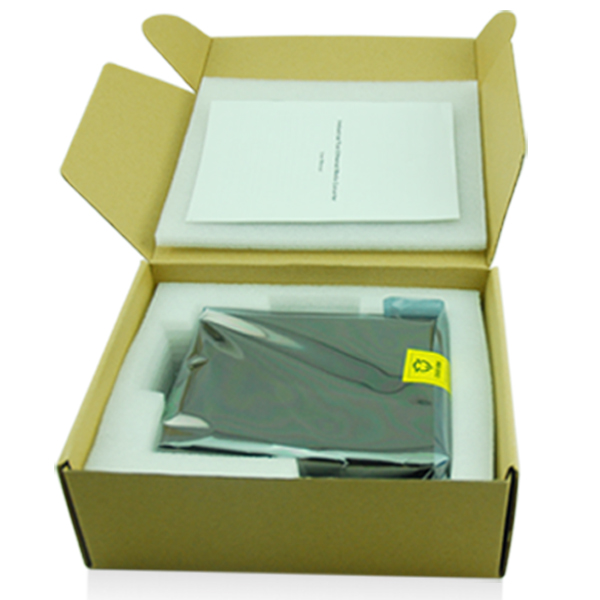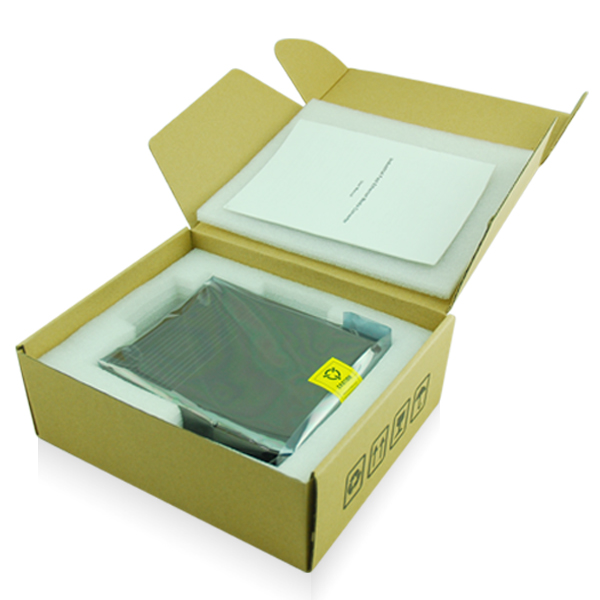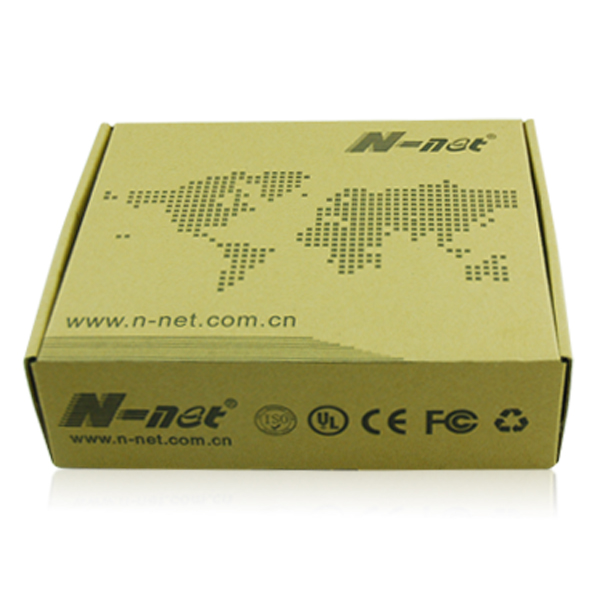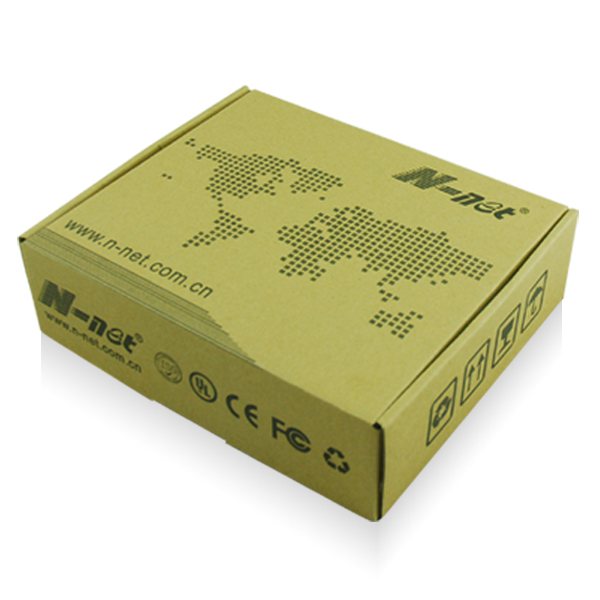 Produktgruppe : Industrieller Ethernet-Switch > Web-Management-industrieller Schalter